CPAT Course – Complete Package 02-14
February 14, 2020 @ 5:00 am

-

9:00 am

$200.00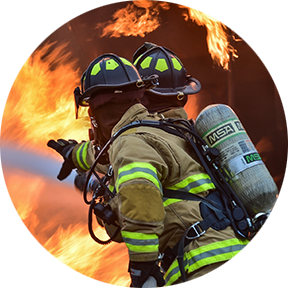 You will need to attend an initial Friday orientation/workshop to be able to schedule timed practices and Final Tests held every Saturday.  If you would like to sign a waiver to bypass the workshops and tests and directly access the Final Test please contact us.
The Candidate Physical Ability Test (CPAT) is a comprehensive program of preparation and testing that evaluates whether fire fighter candidates possess the minimal physical ability to commence training as an entry-level fire fighter cadet. Developed by the International Association of Fire Fighters and International Association of Fire Chiefs, the CPAT provides the most innovative advancement in standardized candidate physical ability testing. Candidates are strongly urged to participate in the complete pre-test program that is intended to prepare the candidate to successfully complete the CPAT.
Introduction
The job of a fire fighter is one of the most physically demanding jobs in North America. It requires high levels of cardiopulmonary endurance, muscular strength and muscular endurance. The Candidate Physical Ability Test consists of eight critical physical tasks that simulate actual job duties on the fire ground. This test is physically demanding and requires that you be physically fit to be successful. This guide was developed to assist you with physically preparing yourself for the test.
What is physical fitness in the Fire Service?
Physical fitness is the ability to perform physical activities, such as job tasks, with enough reserve for emergency situations and to enjoy normal activities when off duty. Body composition is also considered an area of physical fitness. It should be noted that excess body fat increases the workload placed upon the body and decreases the body's ability to dissipate heat. A proper physical fitness program should be specific for the job of a fire fighter. It should include all of the major areas of physical fitness and be a total body program. The major areas of physical fitness include: flexibility, cardiopulmonary endurance, muscular strength, and muscular endurance. Although this is best accomplished at a gym with an array of equipment, this guide also includes exercises that require little or no equipment.
This package contains all 5 courses; Orientation, Workshop #1, Workshop #2, Timed Practice #1, Timed Practice #2 and the Final Test.